About Oarsmanns Maritime
Specialized Oil and Gas, Marine Exploration companies operating in remote sites are increasingly looking for service providers who can fully support their projects by delivering end-to-end solutions. Consequently, Oarsmanns Maritime Services Ltd reached the decision to pool her extensive range of services and innovative skills in providing Crewing and Manning services that meets international standard.

Oarsmanns Maritime Services Ltd. (OMSL) is a fully incorporated company with Registration No: RC 654798.

OMSL is also licensed under the Nigerian Maritime Labour Act 2007 by the Federal Government of Nigeria's Maritime regulatory body NIMASA (Nigeria Maritime Administration and Safety Agency) to operate and provide Manning / Crewing services for vessels operating within and outside the Nigerian territorial waters.
Among her management team are top notches in the Maritime Labour field that are certified by the International Labour Organisation (ILO) Turin, Italy as Train the Trainer under the Maritime Labour Convention (MLC) 2006, Port State control experts from International Maritime Bureau, Southampton UK, Crew Management experts from the famous Lloyds Maritime Academy, London, Human Resource and Safety professionals.
---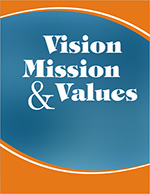 OMSL  mission is to be the number one Manning and Crewing agency in the sub Saharan Africa. This shall be achieved through consistent delivery of high quality services, products and the supply of the best and proficient crop of seafarers with a view to meeting our principal's specification. We also are marketing high quality Nigerian seafarers that can match any other around the world.
Quality, health, safety of crew, environment, cargo and the vessel are the most important issues in the seafaring industry.
---